Thursday, February 28th 2019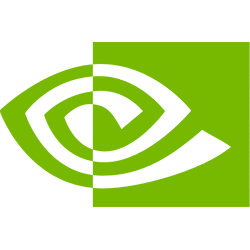 We saw a glimpse of this at the NVIDIA suite during CES 2019, with a beta version coming out shortly after. NVIDIA and OBS (Open Broadcaster Software) have since brought out the full release of a new OBS Studio, version 23.0.1, that adds improved support for NVIDIA GeForce cards. In particular, their latest and greatest RTX lineup, including the new desktop RTX 2060 as well as the mobile and Max-Q variants, will see an FPS impact drop by as much as 66% according to NVIDIA's internal testing. Some example results are seen below, with games such as Fortnite, PUBG, Call of Duty: Black Ops 4 - Blackout, and Apex Legends seeing a frame rate boost by up to 48% compared to x264 Fast, and 27% compared to x264 Very Fast.
Given this is a result of NVENC, NVIDIA's hardware encoder, in place, older GeForce GPUs (GTX 600-series and newer that support NVENC) will also see some benefits. GeForce RTX GPUs just get to enjoy a bit more- up to 15% more, in fact, in efficiency as far as bitrate consumption for the same graphical fidelity. NVIDIA effectively says that "GeForce RTX GPUs can stream with superior image quality compared to x264 Fast, and on par with x264 Medium", thus putting in a strong case for single-PC gaming and streaming, as opposed to having a dedicated streaming PC. They have even
put out a video
to go over the enhancements, which will no doubt interest game streamers on the PC platform.
NVIDIA