Wednesday, March 24th 2021
Google has recently hired Intel veteran Uri Frank as VP of Engineering for the newly created server chip design division. The new division will develop custom Systems on Chip for use in Google datacenters to gain higher performance and to use less power by integrating hardware and software. Google has considerable experience in hardware development starting with its Tensor Processing Unit in 2015, its Video Processing Units in 2018, and in 2019 he first open-source silicon root-of-trust project. Google has also developed custom hardware solutions for SSDs, HDDs, network switches, and network interface cards in collaboration with external partners.
Google hopes to reduce the latency and bandwidth between different components by integrating them all into custom SoCs to improve power consumption and cost compared to individual ASICs on a motherboard. The development of these custom SoCs will be a long one with Google planning to hire hundreds of SoC engineers so we will be waiting a few years before we begin to see these deployed. This move is consistent with rivals Amazon Web Services and Microsoft Azure who are both also developing custom server chips for their datacenters. Google will continue to purchase existing productions where it is more practical to do so and hopes to create an ecosystem that will benefit the entire industry.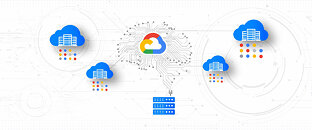 Source: Google