Thursday, July 10th 2008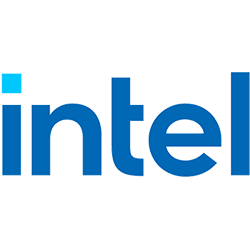 Benchmarks of Nehalem derivatives are on a roll. We had seen the Bloomfield 2.66 GHz scores and thought it was great. A couple of days ago, Tom's Hardware showed off their newest toys to the world in which was a 2.93 GHz Bloomfield we covered
here
. Interestingly, they had then stated that Non-Disclosure Agreement (NDA) prevented them from releasing any benchmark data, though following ChipHell's publication, they thought they would disclose theirs as well.
They carried out their tests on the Foxconn Renaissance X58 motherboard with dual-channel Crucial Ballistix 2x 1GB DDR3 1600 MHz, ATI Radeon HD 4850, Windows Vista SP1 and hotfix_vista32-64_dd_ccc_hd4800series_64906 patch. A 750GB Seagate SATA II hard drive was used.
In 3DMark 06, it secured a CPU score of 5183. In PCMark 05, a CPU score of 9583 with a memory score of 9010 was noted. In 3DMark Vantage, the CPU score was 17966 (CPU Test1: 2515.1 Plans/S, Test2: 23.08 Steps/S). 2.93 GHz Bloomfield had a Mere 11% performance advantage over a QX6800 (that clocks at 2.93 GHz). It is also said that this 2.93 GHz chip is 23% faster than a Phenom X4 9950.
Source:
Tom's Hardware