Saturday, January 31st 2009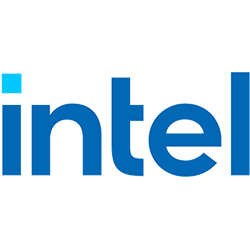 Grappling with a deteriorating world economy, and overstocked inventories with current-generation Core 2 platforms, Intel seems to have had a change of plans with regards to its dual-core Nehalem-derivatives. Company roadmaps originally pointed at two chips, codenamed Havendale and Auburndale to be the dual-core MCM implementations of the Nehalem architecture, for desktops and notebooks respectively. The "MCM" (multi-chip module) part comes to light in the way the chips were originally conceived: two dice on a package, one holding the CPU complex and the other holding the northbridge, consisting of a memory controller, PCI-Express root complex, and a graphics controller.
Theo Valich, noted industry commentator, in his latest blog post in Theo's Bright Side of IT, mentions that Intel scrapped Havendale and Auburndale in its conceived form. The two were set to make possible Intel Core i4 and i3 SKUs. Instead, Intel is working to push forward the launch of their common successor by six months: the Arandale core. Arandale features in the future series of Nehalem-derived processors to be built on the 32nm high-K silicon process, slated for 2010. Arandale from all that is known thus far is the dual-core Nehalem implementation on 32nm lithography, apart from speculation of it holding a higher amount of L3 cache: possibly 6 MB against 4 MB on the Havendale/Auburndale. The Arandale core was originally slated for "back to school" season, 2010 (around September~October). After rescheduling the launch, it could arrive by March.
Source:
Theo's Bright Side of IT