News Posts matching "DRAM Calculator for Ryzen"
Return to Keyword Browsing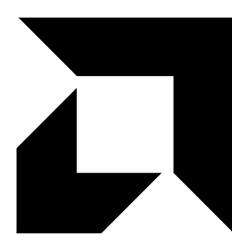 AMD's 3rd generation Ryzen (3000-series) processors will overcome a vast number of memory limitations faced by older Ryzen chips. With Zen 2, the company decided to separate the memory controller from the CPU cores into a separate chip, called "IO die". Our resident Ryzen memory guru Yuri "1usmus" Bubliy, author of DRAM Calculator for Ryzen, found technical info that confirms just how much progress AMD has been making.
The third generation Ryzen processors will be able to match their Intel counterparts when it comes to memory overclocking. In the Zen 2 BIOS, the memory frequency options go all the way up to "DDR4-5000", which is a huge increase over the first Ryzens. The DRAM clock is still linked to the Infinity Fabric (IF) clock domain, which means at DDR4-5000, Infinity Fabric would tick at 5000 MHz DDR, too. Since that rate is out of reach for IF, AMD has decided to add a new 1/2 divider mode for their on-chip bus. When enabled, it will run Infinity Fabric at half the DRAM actual clock (eg: 1250 MHz for DDR4-5000).
Yuri "1usmus" Bubliy, who practically
wrote the book
on AMD Ryzen memory overclocking, presents DRAM Calculator for Ryzen v1.5.0, the latest version of the most powerful tool available to help you overclock memory on PCs powered by AMD Ryzen processors. The biggest feature-addition is MEMBench, a new internal memory benchmark that tests performance of your machine's memory sub-system, and can be used to test the stability of your memory overclock. Among the other feature-additions include the "Compare Timings" button, which gives you a side-by-side comparison of your machine's existing settings, with what's possible or the settings you've arrived at using the app.
Motherboards vary by memory slot topology, and DRAM Calculator for Ryzen can now be told what topology your board has, so it can better tune settings such as procODT and RTT. The author also de-cluttered the main screen to improve ease of use. Among the under-the-hood changes are improved SoC voltage prediction for each generation of Ryzen. The main timing calculation and prediction algorithms are improved with the addition of the likes of GDM prediction. Also added is support for 4-DIMM system configurations. A bug in which the imported HTML profiles were automatically assumed to be specific to Samsung b-die mode. A number of minor changes were made, detailed in the change-log below.
DOWNLOAD:
DRAM Calculator for Ryzen by 1usmus
Return to Keyword Browsing