News Posts matching #Navi 12
Return to Keyword Browsing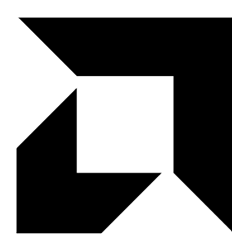 AMD's president and CEO Dr. Lisa Su was talking during AMD's Q2 earnings Q&A conference and got asked a very interesting question. When prompted about high end Navi GPUs, Dr. Su answered with "I would say they are coming. You should expect that our execution on those are on track and we have a rich 7 nm portfolio beyond the products that we have already announced in the upcoming quarters."
This answer gives us hope to see more powerful Navi GPUs possibly by the end of the year, meaning that AMD's answer to Turing is almost ready. As we saw
earlier in the rumors
, we might get additional higher end GPU models in form of alleged RX 5800 and RX 5900, with XT variants available for both of those models. The RX 5800 is supposed to utilize a new GPU core called Navi 12, while the core for RX 5900 is still unknown.
AMD is developing a larger GPU based on its new "Navi" architecture to power a new high-end graphics card family, likely the Radeon RX 5800 series. The codename "Navi 12" is doing rounds on social media through familiar accounts that have high credibility with pre-launch news and rumors. The "Navi 10" silicon was designed to compete with NVIDIA's "TU106," as its "XT" and "Pro" variants outperform NVIDIA's original RTX 2060 and RTX 2070, forcing it to develop the RTX 20 Super series, by moving up specifications a notch.
Refreshing its $500 price-point was particularly costly for NVIDIA, as it was forced to tap into the 13.6 billion-transistor "TU104" silicon to carve out the RTX 2070 Super; while for the RTX 2060 Super, it had to spend 33 percent more on the memory chips. With the "Navi 12" silicon, AMD is probably looking to take a swing at NVIDIA's "TU104" silicon, which has been maxed out by the RTX 2080 Super, disrupting the company's $500-700 lineup once again, with its XT and Pro variants. There's also a remote possibility of "Navi 12" being an even bigger chip, targeting the "TU102."
Return to Keyword Browsing