News Posts matching "Z490"
Return to Keyword Browsing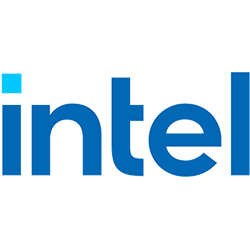 Intel is rumored to have shelved the iteration of its upcoming Z390 Express chipset
as earlier publicized
, the one which had certain new hardware features. It could now re-brand the existing Z370 Express as Z390 Express and probably bolster its reference design with heftier CPU VRM specifications, to cope better with its upcoming 8-core LGA1151 processors. The Z370 Express is similar in feature-set to the brink of being identical to its predecessor, the Z270 Express. This move could impact certain new hardware features that were on the anvil, such as significantly more USB 3.1 gen 2/gen1 ports directly from the PCH, integrated WiFi MAC, and Intel SmartSound technology, which borrowed certain concepts from edge-computing to implement native speech-to-text conversion directly on the chipset, for improved voice control latency and reduced CPU overhead.
The reasons behind this move could be a combination of last-minute cost-benefit analyses by Intel's bean-counters, and having to mass-produce Z390 Express on the busier-than-expected 14 nm silicon fabrication node, as opposed to current 300-series chipsets being built on the 22 nm node that's nearing the end of its life-cycle. Intel probably needed the switch to 14 nm for the significant increases in transistor-counts arising from the additional USB controllers, the WiFi MAC, and the SmartSound logic. Intel probably doesn't have the vacant 14 nm node capacity needed to mass-produce the Z390 yet, as its transition to future processes such as 10 nm and 7 nm are still saddled with setbacks and delays; and redesigning the Z390 (as we knew it) on 22 nm may have emerged unfeasible (i.e. the chip may have ended up too big and/or too hot). The Z390 Express chipset block-diagram, which we published in our older article has been quietly removed from Intel's website. It's also rumored that this move could force AMD to rethink its plans to launch its
Z490 socket AM4 chipset
.
Bluechip computer, a German IT distribution company, has inadvertently spilled the beans on AMD and Intel's plans for the remainder of this year, shedding some more light on a number of products whose existence was still somewhat marred in fog. The information comes straight from a webinar Bluechip presented to its industry partners - a 30-minute presentation which made its way to YouTube.
The information gleaned is a confirmation, of sorts, of AMD's planned launch of
their Z490 platform in June
; the B450 chipset coming a little bit later, in July (an expected product, in every sense); and AMD's
second-gen Threadripper, a known-quantity already,
which should accompany a X399 platform refresh.
AMD is reportedly readying a new high-end motherboard chipset positioned higher than even its upcoming X470 chipset, which makes its market debut on April 19. The new Z490 chipset, as it's called, is emerging to be significantly different from X470, and could finally overcome its biggest limitation - downstream PCIe connectivity. While the X470, like its predecessor, puts out just 8 downstream PCIe lanes, which are PCI-Express gen 2.0 at that, the new Z490 will put out a total of 12 PCI-Express gen 3.0 downstream lanes, which will power additional bandwidth-hungry devices, such as additional M.2 slots, external USB 3.1 controllers, 10 GbE controllers, etc. The Z490 was first leaked through a GIGABYTE Aorus internal presentation.
In its current implementation, socket AM4 motherboards have a total of 24 PCI-Express gen 3.0 lanes from the AM4 SoC, besides 6-8 gen 2.0 lanes from the chipset. From this SoC budget, 16 lanes are allocated for PEG (PCI-Express Graphics), 4 lanes as chipset-bus (connecting the SoC with the chipset), and the remaining 4 lanes powering one 32 Gbps M.2 slot. Additional M.2 slots are either gen 2.0, from the chipset's downstream lane budget, or split from the PEG budget. The Z490 overcomes this with a downstream PCIe root complex that's not just 50% broader, but also twice as fast, with PCI-Express gen 3.0. The rest of its feature-set appears to be identical to the X470. There's no timeline on when we can expect Z490 to launch.
Return to Keyword Browsing