Thursday, August 6th 2009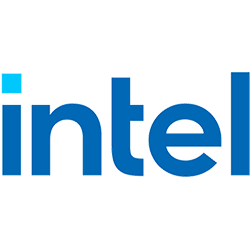 The folks over at Coolaler and XFastest took one of the first public pictures of the retail packaging of Intel's Core i5 750 processor. The pictures reveal what is typically expected of an Intel retail package: a blue box with branding in the front, a sticker on the bottom-right corner that shows which model it is, windows that let you see the processor and its cooler. Inside, is the usual molded plastic cover that holds the processor and cooler, and some documentation.
The cooler design hasn't changed at all from several previous generations. It consists of a copper base with pre-applied thermal compound. From the base, several forked aluminum fins project radially. Size-wise, the cooler is roughly the same size as that of Core 2 Duo E8000 series processors. One of the first socket LGA-1156 processors to hit the market, the Core i5 750, along with Core i7 860 and 870 (both LGA-1156 processors too), will launch in under 5 weeks from now. More details about the processor can be read in our older article
here
.
Coolaler
,
XFastest