Tuesday, December 27th 2011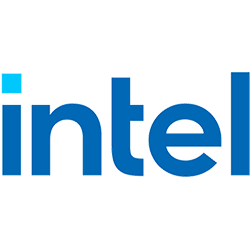 Intel notified its partners in the PC industry that its Thunderbolt 10 Gbps interconnect will enter the PC ecosystem in April, 2012. Around that time, Intel will launch its third-generation Core processor family, and waves of new motherboards are likely to launch. It is likely that Thunderbolt will be the defining feature of many of these motherboards. Along with PC motherboards, the technology is likely to feature on pre-built desktops, and notebooks. The propagation of Thunderbolt is limited for a variety of reasons. First, its host controller costs more than $20, second, there already an established ecosystem of USB 3.0, a slower, yet competitive interconnect that maintains backwards compatibility with its older versions, and third, Intel has restricted the technology to Apple.
The cost of adoption, starting with host controllers, is expected to drop in the second half of 2012, and so the technology should standardize gradually in the future. 10 Gbps might be more than plenty of bandwidth for now, but the demand for faster device interconnects will only rise. Among the companies that have come forward with plans to adopt the technology, Sony is expected to adopt it among many of its product lines; ASUS into its high-end notebooks, and so will Gigabyte. Gigabyte will also embrace the technology for its motherboards in April, in a bid to increase competitiveness against ASUS and ASRock. Thunderbolt will be the next "features USB 3.0 and SATA 6 Gb/s" marketing label for motherboard vendors.
Source:
DigiTimes