Wednesday, April 18th 2012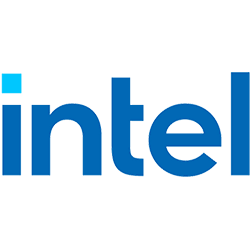 Here are the first pictures of retail boxes of Intel's Core i7-3770K "Ivy Bridge" processors in the LGA1155 package. Pictured below are boxes sourced from a Chinese distributor. Regional branding aside, the box-art hasn't changed from that of the 2nd Generation Core processor family, even the die-shot CGI in the center hasn't changed, which is a missed opportunity. Intel could have used art inspired by the Ivy Bridge silicon, which could have helped identify the new chips easier. The box simply marks the model number "3770K" and socket type "LGA1155" on the key sticker.
The side sticker is where the action is. We know from countless earlier reports, including Intel's
RetailEdge marketing material
that the TDP rating of "Ivy Bridge" quad-core parts, including the i7-3770K, was rated to be 77W. The sticker on retail i7-3770K, however, tells a different story. The TDP is rated at 95W, on par with previous-generation parts such as i7-2700K. The S-spec number is revealed to be "SR0PL". Before such an important CPU launch as "Ivy Bridge", it's hard to control pre-launch proliferation of retail parts to people who are not NDA signatories. Such people have put the i7-3770K through overclocking, and voices are getting louder that the i7-3770K is a worse overclocker than previous-generation "Sandy Bridge". The chip was found to get too hot, too soon, when overclocking.
Semi Accurate (forums)
,
NordicHardware