Tuesday, September 10th 2013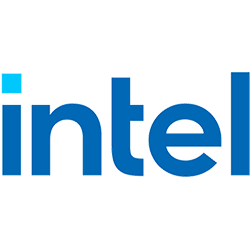 CyberPower Inc., www.cyberpowerpc.com a global manufacturer of custom gaming PCs, gaming laptops, and performance workstations, today announced the addition of Intel's new Core i7 processors, codename "Ivy Bridge-E", to its lineup of enthusiast and performance class gaming PCs.
Among the list of CYBERPOWERPC systems to incorporate the powerful 4th Generation Intel chip includes the Fang III Black Mamba and Cobra, Zeus EVO Storm series, Pro Gamer FTW, and Power Mega III high performance workstations. The E in Ivy Bridge-E stands for enthusiast as all three processor options are unlocked and ready for overclocking. Customers have three amazingly flexible and powerful CPU solutions - the quad-core i7-4820K; the six-core i7-4930K; or the king of the Core series, i7-4960X six-core processor - the ultimate weapon when users demand unrivaled PC performance for gaming or work.
The new Intel Core i7 processors also feature the advanced technology you've come to expect from Intel including Intel Turbo Boost Technology 2.0 that provides the extra burst of speed for demanding applications and Intel Hyper Threading to ensure smooth system operation and multi-tasking. You can also take your computing to the next level with CYBERPOWERPC's expert venom boost overclocking option that can boost your overall CPU speed up to 30%. CYBERPOWERPC has your cooling covered with a wide variety of water cooling solutions including its Advance Hydro Liquid Cooling Kit with 480mm radiator or the dual pump Advance Hydro 2 system.
The base price a CYBERPOWERPC gaming system featuring the new Intel Core i7 Extreme Edition starts at $1,859.