Monday, January 18th 2016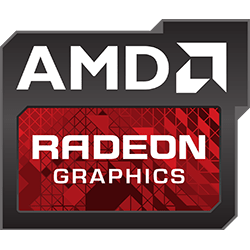 AMD Radeon Technologies Group (RTG) head Raja Koduri, in an interview with Venture Beat, confirmed that the company is currently working on two 14 nm FinFET GPUs based on the "Polaris" (4th generation Graphics CoreNext) architecture. He was quoted as referring to the two chips as "Polaris 10" and "Polaris 11." He remarked that the two chips are "extremely power efficient."
Koduri ran Venture Beat through
what's new with these chips
, besides being built on the 14 nm process and GCN 4.0 stream processors - a redesigned front-end, new geometry processors, a new multimedia engine, and new display controllers. GCN 4.0 lends the chip an up-to-date API support besides significantly higher performance, the new multimedia engine features native h.265 hardware acceleration, and the display controllers support the latest DisplayPort 1.3 and HDMI 2.0a connectors.
Source:
Venture Beat