Monday, May 8th 2017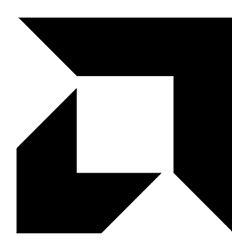 Reports are circling around the web regarding an AMD meeting featuring some of its higher ups - namely, CEO Lisa Su, head of Radeon Technologies Group Raja Koduri, and AMD's CTO Mark Papermaster happening on the 16th of May. The purpose of this meeting seems to be to discuss AMD's inflexion point, and lay out a vision for the company's future, supported on its upcoming products: the too-long-awaited Vega, its successor Navi, and the natural evolution of the company's current Zen processors, tentatively identified as Zen+.
Naturally, a company such as AMD has its roadmap planned well in advance, with work on next-generation products and technologies sometimes even running in parallel with current-generation product development. It's just a result of the kind of care, consideration, time and money that goes into making new architectures that makes this so. And while some would say Vega is now approaching a state akin to grapes that have been hanging for far too long, AMD's next graphics architecture, Navi, and its iterations on Zen cores, which the company expect to see refreshes in a 3-to-5-year period, are other matters entirely. Maybe we'll have some more details regarding the specific time of Vega's launch (for now expected on Computex), as well as on when AMD is looking to release a Zen+ refresh. I wouldn't expect much with regards to Navi - perhaps just an outline on how work is currently underway with some comments on the expectations surrounding Global Foundries' 7 nm process, on which Navi is expected to be built. And no, folks, this isn't a Vega launch. Not yet.
WCCFTech