Tuesday, October 23rd 2018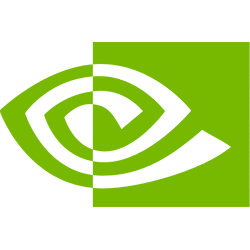 Several users have complained lately about performance issues on their SLI systems, and after some discussions in the NVIDIA subreddit and on
NVIDIA's forums
, the conclusion seems to be clear: performance drops when SLI and G-Sync are working together. The folks over at ExtremeTech have made a good job exploring the issues and they have confirmed that frame rate falls if both features are enabled on the PC. The problem seems related to timing according to their data, but there's no clear solution yet to that issue.
The problems are huge in titles such as Rising Storm 2 (206 vs 75 fps with SLI and G-Sync enabled) and not that important on others like Witcher 3 (113 vs 98 fps). The test setup included two GTX 1080 GPUs and an Acer XB280HK monitor that supports 4K but only at 60 Hz, a perfect choice to detect whether the problem was real or not. In their tests with several games they confirmed the problem, but didn't find a defined pattern: "Turning G-Sync on and using SLI is not guaranteed to tank your frame rate. [...] Different games showed three different performance models". In Deus Ex Mankind Divided the gap appeared only on DX11 mode. In Far Cry 5, the penalty size increases as the frame rate rises, and in Hitman the results were even more confusing.
very same problem
in 2016, and there were also users speaking about that kind of issues
in our own TPU forum
a year and a half ago. It seems the problem
isn't present
on Turing, but no one with that kind of configuration (G-Sync + SLI) should, for now, feel completely safe.
At TechPowerUp we reviewed the performance of the new RTX 2080 Ti and RTX 2080
connected with NVLink recently
, but we didn't test that configuration with G-Sync, so we cannot confirm if the problem is present with Turing, NVLink and G-Sync. Maybe new drivers could solve these performance penalties, but we'll have to wait: NVIDIA hasn't made any official comments on these issues as of yet. Source:
ExtremeTech