Wednesday, November 6th 2019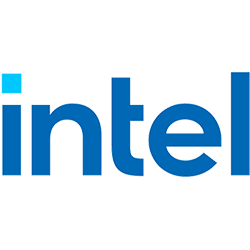 Intel has today announced the Stratix 10 GX 10M - a Field Programmable Gate Array (FPGA) built on 14 nm technology that has an astonishing 43.3 Billion transistors, making it the largest FPGA in the world, dethroning the Xilinx with their previously largest Virtex VU19P FPGA which had a "mere" 35 Billion transistors. The Stratix 10 GX 10M is a home to over 10.2 million logic cells housed inside two large dies, connected by Intel's own Embedded Multi-die Interconnect Bridge (EMIB).
The 10M model is packing four additional dies besides the two for logic, also connected by EMIB, that feature 48 transceivers in total which have a combined bandwidth of up to 4.5Tb/s. If you are wondering about the bandwidth between all dies, then judging by EMIB's 25,920 connections, there is 6.5 Tb/s of inner-die bandwidth, meaning that components will not be starving for additional speeds to transfer the data. Additionally there are 2,304 user I/O pins, allowing for some creative integration solutions that involve plenty of ports for development purposes.
Tom's Hardware