News Posts matching "Azure"
Return to Keyword Browsing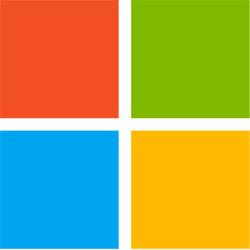 AMD today announced the first public cloud instances powered by the AMD EPYC processor. Microsoft Azure has deployed AMD EPYC processors in its datacenters in advance of preview for its latest L-Series of Virtual Machines (VM) for storage optimized workloads. The Lv2 VM family will take advantage of the high-core count and connectivity support of the AMD EPYC processor.

"We are extremely excited to be partnering with Microsoft Azure to bring the power of AMD EPYC processors into their datacenter," said Scott Aylor, corporate vice president and general manager of Enterprise Solutions. "There is tremendous opportunity for users to tap into the capabilities we can deliver across storage and other workloads through the combination of AMD EPYC processors on Azure. We look forward to the continued close collaboration with Microsoft Azure on future instances throughout 2018."
Earlier this year, Bluehole confirmed their partnership with Microsoft to bring the popular PlayerUnknown's Battlegrounds (PUBG) title to the Xbox One console. However, their relationship didn't end there. During a recent Microsoft quarterly earnings conference call, the company's CEO Satya Nadella stated the following:
"Gaming pushes the boundaries of hardware and software innovation, with some of the most CPU and GPU-intensive applications and content, giving us a huge opportunity in the cloud. As one example, PUBG Corp., with the hit game PlayerUnknown's Battlegrounds, is not only partnering to make Xbox the exclusive console at launch, but is also running on Azure."
Return to Keyword Browsing