News Posts matching "Comet Lake"
Return to Keyword Browsing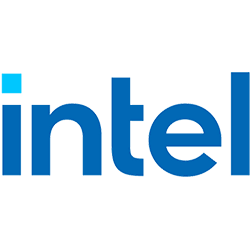 Intel is rumored to refresh its high-end desktop (HEDT) platforms this Summer with new products based on the "Cascade Lake" microarchitecture. Intel now has two HEDT platforms, LGA2066 and LGA3647. The new "Cascade Lake-X" silicon will target the LGA2066 platform, and could see the light of the day by June, on the sidelines of Computex 2019. A higher core-count model with 6-channel memory, will be launched for the LGA3647 socket as early as April. So if you've very recently fronted $3,000 on a Xeon W-3175X, here's a bucket of remorse. Both chips will be built on existing 14 nm process, and will bring innovations such as Optane Persistent Memory support, Intel Deep Learning Boost (DLBOOST) extensions with VNNI instruction-set, and hardware mitigation against more variants of "Meltdown" and "Spectre."
Elsewhere in the industry, and sticking with Intel,
we've known
since November 2018 of the existence of "Comet Lake," which is a 10-core silicon for the LGA1151 platform, and which is yet another "Skylake" derivative built on existing 14 nm process. This chip is real, and will be Intel's last line of defense against AMD's first 7 nm "Zen 2" socket AM4 processors, with core-counts of 12-16.
In a development that could explain why Intel is frantically stitching together 10 cores with the "
Comet Lake
" silicon, a slide leaked from a private event hosted by motherboard major GIGABYTE reveals that AMD's third generation Ryzen desktop platform could launch as early as Computex 2019 (June). The platform will include AMD's first client-segment processor based on its "Zen 2" microarchitecture, codenamed "Matisse," and its companion chipset, the AMD X570.
3rd generation Ryzen with X570 is expected to be the world's first mainstream desktop platform to feature PCI-Express gen 4.0. AMD could maintain the processor's backwards compatibility with older 300-series and 400-series chipset motherboards by shaping its PCI-Express implementation to use external re-drivers based on the motherboard. This could make 500-series motherboards slightly pricier than current AM4 motherboards. Backwards compatibility could mean that unless you really need PCIe gen 4.0, you should be able to save money by opting for older motherboards.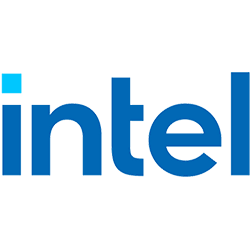 If Intel's now-defunct "tick-tock" product development cadence held its ground, the 14 nm silicon fabrication node should have seen just two micro-architectures, "Broadwell" and "Skylake," with "Broadwell" being an incrementally improved optical shrink of 22 nm "Haswell," and "Skylake" being a newer micro-architecture built on a then more matured 14 nm node. Intel's silicon fabrication node advancement went off the rails in 2015-16, and 14 nm would go on to be the base for three more "generations," including the 7th generation "Kaby Lake," the 8th generation "Coffee Lake," and 9th generation "Coffee Lake Refresh." The latter two saw Intel increase core-counts after AMD broke its slumber. It turns out that Intel won't let the 8-core "Coffee Lake Refresh" die pull the weight of Intel's competitiveness and prestige through 2019, and is planning yet another stopgap, codenamed "Comet Lake."
Intel's next silicon fabrication node, 10 nm, takes off only toward the end of 2019, and AMD is expected to launch its 7 nm "Zen 2" architecture much sooner than that (debuts in December 2018). Intel probably fears AMD could launch client-segment "Zen 2" processors before Intel's first 10 nm client-segment products, to cash in on its competitive edge. Intel is looking to blunt that with "Comet Lake." Designed for the LGA115x mainstream-desktop platform, "Comet Lake" is a 10-core processor die built on 14 nm, and could be the foundation of the 10th generation Core processor family. It's unlikely that the underlying core design is changed from "Skylake" (circa 2016). It could retain the same cache hierarchy, with 256 KB per core L2 cache, and 20 MB shared L3 cache. All is not rosy in the AMD camp. The first AMD 7 nm processors will target the enterprise segment and not client, and CEO Lisa Su in her quarterly financial results calls has been evasive about when the first 7 nm client-segment products could come out. There was
some chatter
in September of a "Zen+" based 10-core socket AM4 product leading up to them.
Return to Keyword Browsing