News Posts matching #Ghost Canyon
Return to Keyword Browsing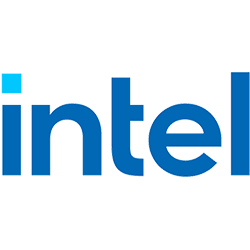 Intel is working on its next generation gaming-grade NUC, codenamed "Phantom Canyon." When it comes out some time in 2020-21, it will feature Intel's 10 nm+ "Tiger Lake" SoC. Intel detailed this and more in a leaked presentation to industry partners. It describes the launch of of the company's "Ghost Canyon" NUC in Fall 2019 to succeed the current "Hades Canyon" gaming NUC. This box features a Core i9-9980HK processor and discrete graphics options. It will be succeeded in 2020-21 (late 2020 or sometime 2021), by the "Phantom Canyon" NUC that's in development.

The "Phantom Canyon" NUC is powered by a 28 W 10 nm+ "Tiger Lake-U" SoC that features PCI-Express gen 4. The package also implements Intel's "Gen 12" graphics processor that's derived from the Xe architecture it's currently working on, according to Chinese publication PTTWeb. The NUC will also feature discrete graphics options in the price-range of the current GTX 1660 Ti and RTX 2060 ($299 to $349). In related news, we see subtle hints that Intel will give its chipset bus a major update in future generations of its desktop and mobile platforms. Apparently, future platforms could feature DMI spread over 8 lanes as opposed to 4 on current platforms, besides the update to PCIe gen 4. This quadrupling in bandwidth compared to DMI 3.0 (PCIe 3.0 x4) is necessitated by the growth in bandwidth-hungry devices such as NVMe SSDs, external Thunderbolt 3 graphics cards, USB 3.2 flash drives, etc.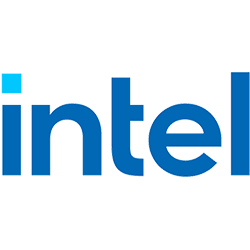 Intel plans to put an 8-core "Coffee Lake" CPU into a chassis with no more than 5 liters volume.
Detailed
earlier this month, the "Ghost Canyon" is a high-end NUC (next unit of computing) desktop which features the company's premium "Coffee Lake-HR" SoC. This chip features an 8-core/16-thread CPU and Intel UHD 620 graphics, and a PCI-Express 3.0 x16 slot.
Since "Ghost Canyon" is positioned above the "Hades Canyon" NUC in Intel's product stack, Intel isn't bothering to build another MCM with an 8-core CPU and an AMD discrete GPU. It could instead let the NUC feature a faster discrete GPU over an MXM slot. FanlessTech caught the first glimpse of "Ghost Canyon," a matte black box with clear Intel Extreme branding. Apart from its star attraction, "Ghost Canyon" offers up to three HDMI 2.0 ports, two Thunderbolt 3 ports, M.2-2280 NVMe storage, and either PCI-Expresss 3.0 x16 interface for graphics. FanlessTech mentions this product won't be out before early-2020.
Return to Keyword Browsing