News Posts matching #Ryzen Threadripper 3960X
Return to Keyword Browsing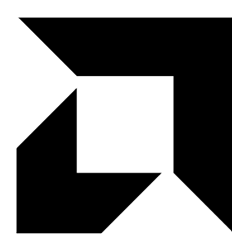 AMD today announced four new desktop processors across three very diverse markets. To begin with, the company crowned its socket AM4 mainstream desktop platform with the mighty new Ryzen 9 3950X processor. Next up, it released its new baseline entry-level APU, the Athlon 3000G. Lastly, it detailed the 3rd generation Ryzen Threadripper HEDT processor family with two initial models, the Ryzen Threadripper 3960X and the flagship Ryzen Threadripper 3970X. The company also formally released its AGESA Combo PI 1.0.0.4B microcode, and with it, introduced a killer new feature for all "Zen 2" based Ryzen processors, called ECO Mode.

The Ryzen 9 3950X is a 16-core/32-thread processor in the AM4 package, compatible with all socket AM4 motherboards, provided they have the latest BIOS update with AGESA Combo PI 1.0.0.4B microcode. The processor comes with clock-speeds of 3.50 GHz base, with 4.70 GHz maximum boost frequency, and the same 105 W TDP as the 12-core Ryzen 9 3900X. With 512 KB of dedicated L2 cache per core, and 64 MB of shared L3 cache, the chip has a mammoth 72 MB of "total cache."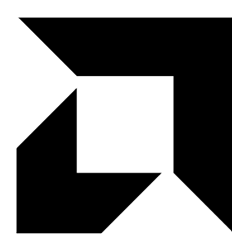 The folks over at Videocardz managed to snag some impressive information on AMD-s upcoming Threadripper lineup - their launch dates. According to the tech publication, a source within AMD provided information regarding previously-set dates for paper and hardware launches that stand at November 5th for the formal announcement of the next generation HEDT CPUs, followed by lifted embargos on reviews and actual product availability come November 19th. Apparently, AMD will only launch the Threadripper 3960X and 3970X come November 5th (remember remember the 5th of November), with a product announcement for the Threadripper 3990X which will only be launched in January 2020.
AMD will also formally unveil their next-gen Threadripper
TRX40 platform
on November 5th (which won't be compatible with previous-gen Threadrippers). This makes sense - CPUs without a platform to pin them onto doesn't seem like a conscientious business decision. No information was available on clockspeeds and core counts at this time, though the Threadripper 3960X, the base of the new lineup, is expected to sport
24 cores and 48 threads
of Zen 2 goodness.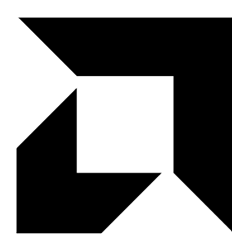 With its 3rd generation Ryzen Threadripper "Castle Peak" HEDT processor family, AMD isn't bothering with 16-core models as the company's mainstream desktop socket AM4 platform already offers those many cores with the upcoming Ryzen 9 3950X. The lineup will begin with the Ryzen Threadripper 3960X, which is the 24-core/48-thread part. The model number "3950X" is already taken up by the 16-core socket AM4 chip. Confirmation of this came from an "Ashes of the Singularity" screenshot that references an "AMD Ryzen Threadripper 3960X 24-core Processor."

AMD's decision to start the lineup at 24 cores is interesting, as it looks to keep up its competitiveness against Intel, which recently launched its 10th generation "Cascade Lake-X" Core i9 HEDT processor series, with all parts priced under $1000, including the range-topping 18-core/36-thread one. It remains to be seen if the Threadripper 3960X can beat it while holding onto a sub-$1,000 price. The previous-generation 24-core 2970WX beat the i9-9980XE in some rendering and simulation tests that scaled with cores and which weren't too heavy on memory bandwidth. With its 3rd generation Threadripper series, AMD is eliminating a key memory bottleneck, giving each core on the chip an equal access to the processor's monolithic quad-channel memory interface.
Return to Keyword Browsing