Thursday, March 11th 2010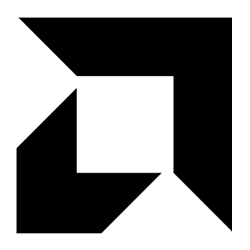 A list of new Phenom II series processors were tabled in a company road map. The road map confirms AMD's naming scheme for the Phenom II X6 brand, and also sheds light on a new line of quad-core processors. In the second quarter of this year, AMD will introduce Phenom II X6 six-core models 1075T, 1055T, and 1035T. While the 1075T has a TDP of 125W, the 1055T comes in 125W and 95W variants (likely one following the other), and 1035T is the slowest model with 95W TDP. All Phenom II X6 models are based on the Thuban core (a desktop, socket AM3 implementation of the Istanbul die). Each of the six cores has 128 KB of L1, 512 KB L2 caches, and a 6 MB L3 cache is shared between all cores. The HyperTransport 3.0 interconnect operates at 4.8 GT/s.
The new line of quad-core processors here, is the Phenom II X4 900T series. The first member in this series is the Phenom II X4 960T. These processors are created using Thuban dies by disabling two cores. It helps AMD salvage its foundry produce with minor defects, and also target lower price points. The resulting die is codenamed "Zosma". Zosma in X4 960T has a TDP of 95W. Probably it has a lower clock speed than the "Deneb" Phenom II X4 965, but is placed in the same league, in terms of performance. One of its biggest "unintentional" unique selling points is that since it's based on a die that has six physical cores, some customers could get lucky by unlocking them to a six-core processor, at a much lower price-point. Even as several motherboard manufacturers have innovated ways to unlock disabled cores, and are advertising their unlocking features, it is not guaranteed that a Zosma would unlock into Thuban, just as Callisto/Heka to Deneb unlocking doesn't always work out. Going by AMD's road map, these processors will be released some time in May.
ATIForum.de