Tuesday, April 27th 2010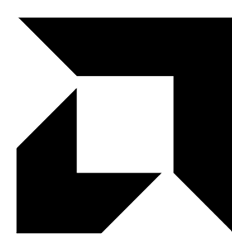 AMD announced the immediate availability of the AMD Phenom II X6 processor and AMD 890FX chipset ushering in a new era of immersive 3D entertainment and visualization. Trailblazing consumers seeking immersive 3D entertainment and high definition multi-monitor display now can affordably upgrade to six-core performance and award-winning ATI Radeon HD 5000 series graphics. Today also marks the availability of the flagship AMD Phenom II X6 1090T Black Edition processor, AMD's fastest and most tunable desktop processor ever.
"With AMD Phenom II X6 processors, discerning customers can build an incredible, immersive entertainment system and content creation powerhouse," said Bob Grim, director of Client Platform Marketing at AMD. "AMD is answering the call for elite desktop PC performance and features at an affordable price."
Systems based on the AMD Phenom II X6 processor and the AMD 8-series chipsets are immediately available in North America from BOXX, iBuyPower, CyberPower, Systemax, MainGear, NCS Technology, Velocity Micro, and ZT Systems. AMD Phenom II X6 processors and AMD 8-series chipsets are available on motherboards sold by online retailers NCIX, Newegg, TigerDirect, and ZipZoomFly.
The AMD Phenom II X6 processor works with existing AM3 and AM2+ socket motherboards with proper BIOS support, making these processors an easy upgrade
With the new AMD OverDrive 3.2.1, computer enthusiasts can tune system performance, customize settings, and tune memory performance for the latest AMD platforms with the new AMD Phenom II X6 processor1
The AMD 890FX chipset is the premier complement to the AMD Phenom II X6 processor, featuring ATI CrossFireX technology, and is ready for up to four ATI Radeon HD graphics cards and award winning ATI EyeFinity multiple-display technology2
All of the necessary components to build a complete AMD-based system featuring the AMD Phenom II X6 processor can be purchased for less than the price of our competition's only six-core desktop processor
The AMD 890FX with SB850 chipset includes the latest SATA 6Gb/s hard drive interface, Gigabit Ethernet, HyperTransport 3.0 technology, and PCI Express Generation 2.0 designed to provide high performance data flow
Many AMD 890FX-based motherboards feature SuperSpeed USB 3.0, quickly synchronizing and transferring digital media files on the new generation of USB 3.0 devices