Friday, June 24th 2011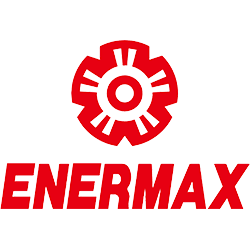 Enermax announced two new high power PSUs that are compliant with the 80 Plus Gold efficiency rating, under the MaxRevo series. It includes 1350W and 1500W models. The two are designed for gaming PCs with four graphics cards, a ton of hard drives, and possibly even a dual-socket workstation. The MaxRevo PSUs use Copper-Bridge Array transmission technology that is claimed to deliver a 'cleaner' DC output. The 12V circuit is spread across six rails, and is backed by eight kinds of protection circuitry.
The PSU makes use of high magnetic power density transformer, 105°C Japanese electrolytic capacitors, and is cooled by a 139 mm twister-bearing fan that spins between 900 and 2000 RPM. The receptacle features CordGuard, which firmly secures the AC cord, while the fan-controller features HeatGuard, a feature that keeps the fan spinning even after system shutdown, to cool components down. The MaxRevo 1350W is priced at €344.90, and the MaxRevo 1500W goes for €379.90.
TechConnect Magazine