Tuesday, March 27th 2012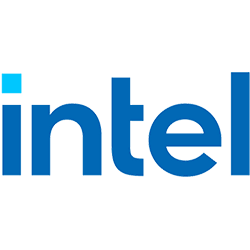 Intel Core i7-3770K is turning out to be a monstrous overclocker, when assisted with extreme cooling such as liquid-nitrogen. One such test-bed, was overclocked close to the 7 GHz mark, and put through Super Pi (1M and 32M), and PiFast. At 6961.6 MHz, the chip ripped through Super Pi 1M, in 5.187 seconds. The same chip, clocked at 6650.1 MHz, crunched Super Pi 32M, in 5 minutes, 2.843 seconds.
In PiFast, with a clock speed of 6805.1 MHz, the chip hammered out a total computation time of 10.56 s. NordicHardware compiled a comparison table using HWBot and its own data, to reflect how much faster a ~7 GHz Core i7-3770K is, at Pi. The rest of the known test-bed consisted of ASUS ROG Maximus V Gene Z77 motherboard, and 4 GB (2x 2 GB) of dual-channel DDR3 memory, clocked at around 2652 MHz, with timings of 7-11-7-28-1T.
NordicHardware.se