Tuesday, February 19th 2013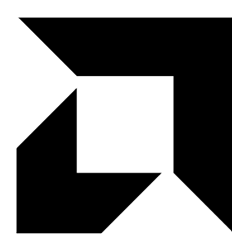 AMD (NYSE: AMD) today announced the North American launch of its Gaming Evolved title "Crysis 3". Working closely with Crytek, elite AMD engineers optimized "Crysis 3" to enable incredible performance on AMD Radeon graphics cards, powered by the award-winning AMD Graphics Core Next (GCN) architecture. The AMD/Crytek alliance accelerates "Crysis 3" with the world's fastest1 graphics processing unit (GPU), the AMD Radeon 7970 GHz Edition. This announcement comes just two weeks after the launch of the highly-acclaimed "Never Settle: Reloaded" bundle from AMD.
"'Crysis 3' is designed and optimized to be played on AMD Radeon graphics. No other GPU delivers the visual experience or next-generation features of AMD Radeon," said Matt Skynner, corporate vice president and general manager, AMD Graphics. "Our close collaboration with Crytek means the robust AMD GCN architecture is fully exploited by 'Crysis 3' code paths. We set out to deliver the best gaming experience possible for enthusiasts, and frankly we've accomplished this through the Gaming Evolved program. The best way to enjoy it is through the 'Never Settle Reloaded' bundle."
"To deliver hyper-realistic experiences, no other PC game demands more from the graphics processor than 'Crysis 3,'" said Cevat Yerli, CEO and president, Crytek. "By choosing AMD Radeon graphics, gamers experience 'Crysis 3' in stunning visual clarity, even when settings are cranked to the max .The launch of 'Crysis 3' is just the beginning of an exciting relationship with AMD and its Gaming Evolved program, which will help fuel development of future CryEngine titles. Together, AMD and Crytek will help redefine the PC gaming industry."
"Never Settle Reloaded" Redemption
Coupons for "Crysis 3" included in the AMD Radeon "Never Settle: Reloaded" bundle are provided by resellers when customers purchase AMD Radeon HD 7900 Series graphics cards, and can be redeemed on the AMD Redemption
portal
.