Tuesday, October 29th 2013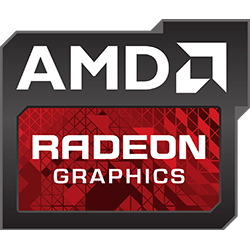 Aqua Computers latest addition to their full cover water blocks is the kryographics Hawaii for R9 290X cards. The block is entirely made in Germany and milled from 1kg high-purity electrolytic copper raw material. It covers the GPU, all RAM chips and the voltage regulators. All areas are covered by the flow path of the cooling liquid to provide an excellent cooling performance. The GPU is covered by a micro structure with a 0.5mm grid. To efficiently cool down the voltage regulators this block also features the 3D flow technique which uses a lateral flow path to transport water through the Plexiglas directly to this array.

The contact surface of the base is high gloss polished. To gain the last bit of cooling performance the kryographics Hawaii for 290X allows using thermal grease instead of thermal pads for the RAM chips. Like the base the Plexiglas cover is also milled from a solid block. To avoid the risk of cracks Aqua Computer uses casted Plexiglas and does not drill any threads inside the cover. The cover is held in place by a stainless steel frame which allows for an evenly distributed pressure.

The block with a copper base is available for 99.90 Euro while a nickel plated variant can be purchased for 114.98 Euro.