Monday, August 4th 2014
SMART Modular Technologies, Inc., a leading designer, manufacturer and supplier of specialty memory and storage solutions, including memory modules, flash memory cards and other memory and solid state storage products, has announced today the introduction of its next generation DDR4 NVDIMMs. Offering non-volatile memory functionality while utilizing the latest DDR4 DRAM technology, this memory solution is designed to improve application performance and data integrity in server environments.
Unique to these new DDR4-2133 NVDIMMs is SMART's proprietary SafeStor technology, the engine which initiates backup and restore operations upon command from the host controller. The NVDIMM modules also support multiple command delivery options to trigger SafeStor backup during a host-detected power outage and recovery events. The SafeStor engine employs multi-channel fast NAND and high-speed switching circuitry to provide robust backup and restore capability, all while functioning as a JEDEC standard DDR4 RDIMM during normal operation. Temporary power is provided to the NVDIMM during a power loss by a hybrid supercap module, which can be tailored to individual application environments. The new NVDIMMs also feature an end-to-end error checking and correction capability to ensure a high level of data integrity during backup and restore operations.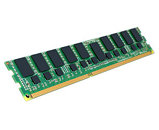 SMART's new DDR4 NVDIMMs can improve storage and server application performance in several areas:
Persistent Data in Memory (NVDIMM vs SSD)
1000X lower latency for persistent data access
1000X higher throughput for persistent data access
No software overhead
Runs at HW speeds
In addition to the benefit of being JEDEC compliant, SMART's DDR4 NVDIMMs can be used in servers to store metadata in memory, for application acceleration, check-pointing state for fast sync and restore, and host caching. In storage applications SMART's NVDIMMs are ideal for storing write data for reduced write latency, for fast RAID computation as a block device and as an SSD mapping table.
OEMs are increasingly recognizing the value that NVDIMMs bring to server and storage applications. The growing adoption of NVDIMMs in the industry today is being driven by organizations such as JEDEC and SNIA, both of which SMART is a supporting member. It is also driven by a wide range of OEMs such and Intel, Supermicro and others who see the benefits of combining DRAM and Flash in a standard DDR4 DIMM socket to deliver a persistent memory solution.
SMART will be showcasing its lineup of DDR3 and DDR4 NVDIMMs at the Flash Memory Summit being held in Santa Clara, CA, August 5-7, 2014. Demonstrations can be seen during the exhibition at the following locations: SMART's booth #222 or at the Hands-On Lab, "Leveraging Non-Volatile DIMM: Flash at Memory Speeds" on Tuesday, August 5 and Wednesday August 6. See the Flash Memory Summit web site for a full schedule.
For information on SMART's DDR4 NVDIMMs, please visit
this page
.