Wednesday, June 24th 2015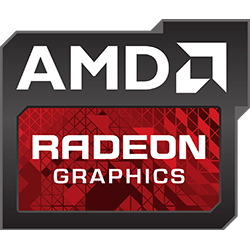 AMD officially launched its latest flagship graphics card, the Radeon R9 Fury X. Designed to compete with NVIDIA's high-end products, including the GTX TITAN X, and the recently launched GTX 980 Ti, this card implements a breakthrough new memory design, with HBM (high bandwidth memory), silicon interposer, and the memory being relocated to the GPU package, to reduce the chip's overall PCB footprint, allowing for an extremely compact main PCB.
The Radeon R9 Fury X comes with a factory-fitted liquid cooling solution, much like the R9 295X2, which promises gaming temperatures in the in the fifties (°C), and load noise output of 32 dB. Based on the new 28 nm "Fiji" silicon, the R9 Fury X offers 4,096 stream processors, 256 TMUs, 64 ROPs, and a 4096-bit wide HBM interface, holding 4 GB of standard memory amount, with a staggering 512 GB/s of memory bandwidth. The core is clocked at 1050 MHz, and the memory at 500 MHz. The card has the same typical board power figure as the R9 290X, at 275W, despite a 40 percent increase in number crunching muscle. Available now in some parts of the world, the card will be widely available in the following few weeks, priced at US $649.99.
Read the TechPowerUp Review of the R9 Fury X right here.