Monday, April 10th 2017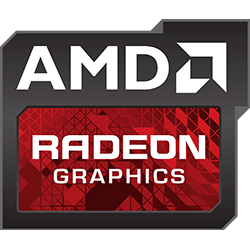 Vendor lists for RX 500 series cards keep popping up, and this time, it's Sapphire and MSI's time. And it would seem that Sapphire has just seen the entirety of its RX 500 series lineup leaked (sans the still absent in battle RX 560.) Apparently, Sapphire will launch a new PULSE line of graphics cards, in addition to its already known NITRO series. This new PULSE line of graphics cards will likely carry previous-gen Polaris 10 chips, judging from the difference in pricing between the top of the line RX 580 PULSE (20G) model and its NITRO (40G) counterpart: a 40€ premium can't really justify a differentiation in overclocking alone. A similar situation is seen in regards to the RX 570 cards, with a NITRO-branded, 8 GB RX 570 (40G) being priced higher than a 4 GB, PULSE-branded RX 570. Looking at the model numbers, it would seem differentiation between the Polaris 10 chips and the Polaris 20 XTX and XL is done by the last characters in the product number, with the "40G" products carrying a hefty premium over the "20G" parts.
If the PULSE series are based on the Polaris 10 chips, and the NITRO are based on the newer, freshly confirmed
Polaris 20 XTX
, the expected difference in clock speeds (with overclocked variants of the RX 500 reaching 1500 MHz) and the newer, as-of-yet-unconfirmed LPP fabrication process would go a long way towards justifying such a premium. This could speak for an approach on clock-speeds towards differentiating the multiple RX 580 price-points, akin to the 7970's GHz Edition - likely, top-of-the line Polaris 20 XTX and XL chips will board higher-tier graphics cards, marketed at exceedingly high clock-speeds.
The RX 580 cards from Sapphire will apparently ship in five flavors, the RX 570 in four (with an 8 GB NITRO model, and a 4 GB MINI model being the obvious outliers), and the RX 550 is the only card which only gets the PULSE treatment, with 2 GB and 4 GB SKUs being prepped for launch. On the MSI side of the camp, only two cards were confirmed so far: the RX 580 GAMING X and the RX 570 GAMING X, with the online listing showing availability for today, April 10th.
[/url] Source:
VideoCardz