Tuesday, July 25th 2017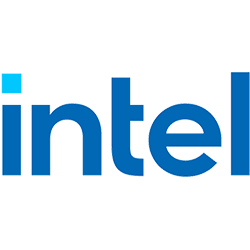 Intel is preparing to tackle AMD's first Ryzen Threadripper parts with two Core "Skylake-X" HEDT socket LGA2066 processor launches in quick succession, over Q3-2017. The first one to come out will be the 12-core/24-thread Core i9-7920X; which will be closely followed by the 16-core/32-thread Core i9-7960X. The company will ultimately end 2017 with the 18-core/36-thread Core i9-7980XE. The i9-7920X,
detailed in our older article
, could either command a $200 premium over the $999 10-core/20-thread i9-7900X; or displace it to a slightly lower price-point (say, $800). The i9-7960X, however, could retain a premium price-point owing to performance leadership over the Ryzen Threadripper 1950X, if early benchmarks are to be believed.
The Core i9-7960X is endowed with 16 cores, HyperThreading enabling 32 threads, 1 MB of L2 cache per core, and 22 MB of shared L3 cache. It features the chip's full 44-lane PCI-Express gen 3.0 root complex, and a quad-channel DDR4 memory interface. The chip is expected to be clocked even lower than its 12-core sibling, with a nominal clock of a mere 2.50 GHz, and a yet unknown max Turbo Boost frequency. Put through Geekbench 4.1.0, the chip scored 33,672 points in the multi-threaded test, which is higher than the 27,000-ish scores
we've been hearing
of for the Threadripper 1950X; but a single-thread score of 5,238, which pales in comparison to that of the i7-7740X, due to the lower clock speeds, and a slightly older micro-architecture.
Geekbench Database