Friday, March 9th 2018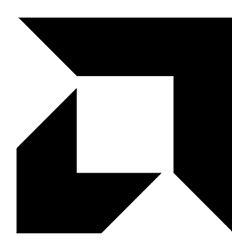 Continuing with its trend of leaking AMD slides, Spanish website Informatica Cero has now published some purported company slides leading up to AMD's 2020 strategy. New information concerns the appearance of a new, value-oriented mobile APU in the form of "Dali" - let's hope performance on that is slightly more predictable than the particular style of the artist whose name it follows. Dali therefore joins AMD's "Renoir" APU and "Vermeer" CPUs (both expected in the 7 nm process) for AMD's 2020 roadmap. This is an interesting product, which AMD is likely positioning for tablets and ultraportables.
Another interesting tidbit is AMD's outlook for their Threadripper line of HEDT CPUs. The company is looking towards its 7 nm rendition of these powerhouse chips, codenamed "Castle Peak", to bring them, in a literal way, to that figurative peak. AMD compares Threadripper to a Monster Truck of computing, and is apparently hoping to introduce Castle Peak as early as 2019. AMD then plans to further refine these "process inflection point" products in a new generation to come right after, in 2020 (much like the company has done now with Zen and Zen+).
if you discount Dell
- on the back of its Zen-powered products. here's hoping they can continue their winning streak and deliver even more impressive products. Source:
Informatica Cero