Wednesday, September 5th 2018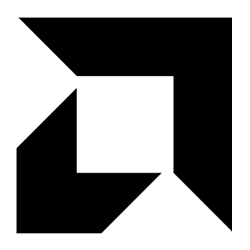 AMD is giving finishing touches to its Athlon Pro 200GE socket AM4 SoC, which it could position against Intel's $50-ish Celeron LGA1151 SKUs. Leaked slides by PCEva reveals that it's a heavily cut-down 14 nm "Raven Ridge" die. For starters, unlike previous-generation Athlon-branded products on platforms such as FM2, the Athlon 200GE won't lack integrated graphics. Only 3 out of 11 Vega NGCUs will be enabled, translating to 192 stream processors, which should be enough for desktop, 2D, and video acceleration, but not serious gaming, even at low resolutions.
The CPU config is 2-core/4-thread, with 512 KB L2 cache per core, and 4 MB shared L3 cache. The CPU is clocked at 3.20 GHz, with no Precision Boost features. You still get GuardMI commercial-grade hardware security features. There is a big catch with one of its uncore components. The PCIe root-complex only supports PCI-Express 3.0 x4 out of your motherboard's topmost x16 slot, not even x8. Ryzen "Raven Ridge" APUs already offer a crippled x8 connectivity through this slot. AMD claims that the Athlon 200GE will be "up to 19 percent faster" than Intel Pentium G4560 at productivity work. When it launches on 6th September with market availability from 18th September, the Athlon Pro 200GE will be priced at USD $55.
PCEva
,
HD-Technologica
,
VideoCardz