Tuesday, January 29th 2019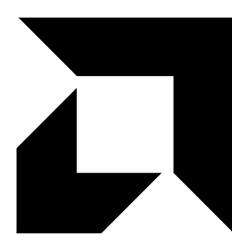 Benchmarks of AMD's upcoming Radeon VII graphics card have surfaced, courtesy of the one and only, graphics card info and results leaker extraordinaire Tum Apisak. In these scores, and looking purely at the graphics portion of the benchmarks, AMD's solution really does seem to bring the fight to NVIDIA's RTX 2080 - no small feat, considering that it's mostly a shrunk-down version of AMD's previous-gen Vega with overcharged memory and core clocks.
The Radeon VII scores, according to Tum Apisak (take it with a grain of salt), 27400 on the FireStrike test; 13400 on the FIreStrike Extreme bench; 6800 on the FireStrike Ultra test; and finally, 8700 points on Time Spy. Consulting 3D Mark's database, it seems that factory-overclocked RTX 2080 graphics cards usually score around 27000 points on the FIreStrike base and 6400 points on the FireStrike Ultra tests, which means that at least in this synthetic scenario, AMD's graphics card ekes out a win.
via VideoCardz
,
Komachi
,
Tum Apisak's Twitter