Thursday, February 14th 2019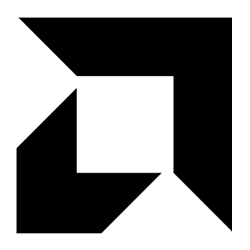 A report via PCGamesN places AMD's stance on NVIDIA's DLSS as a rather decided one: the company stands for further development of SMAA (Enhanced Subpixel Morphological Antialiasing) and TAA (Temporal Antialising) solutions on current, open frameworks, which, according to AMD's director of marketing, Sasa Marinkovic, "(...) are going to be widely implemented in today's games, and that run exceptionally well on Radeon VII", instead of investing in yet another proprietary solution. While AMD pointed out that DLSS' market penetration was a low one, that's not the main issue of contention. In fact, AMD decides to go head-on against NVIDIA's own technical presentations, comparing DLSS' image quality and performance benefits against a native-resolution, TAA-enhanced image - they say that SMAA and TAA can work equally as well without "the image artefacts caused by the upscaling and harsh sharpening of DLSS."
Of course, AMD may only be speaking from the point of view of a competitor that has no competing solution. However, company representatives said that they could, in theory, develop something along the lines of DLSS via a GPGPU framework - a task for which AMD's architectures are usually extremely well-suited. But AMD seems to take the eyes of its DLSS-defusing moves, however, as AMD's Nish Neelalojanan, a Gaming division exec, talks about potential DLSS-like implementations across "Some of the other broader available frameworks, like WindowsML and DirectML", and that these are "something we [AMD] are actively looking at optimizing… At some of the previous shows we've shown some of the upscaling, some of the filters available with WindowsML, running really well with some of our Radeon cards." So whether it's an actual image-quality philosophy, or just a competing technology's TTM (time to market) one, only AMD knows.
PCGamesN