Monday, June 3rd 2019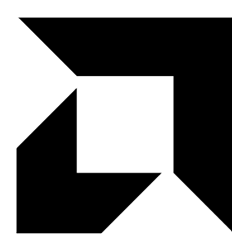 The Wheel of Rumors turns, and assumptions come and pass, sometimes leaving unfulfilled hopes and dreams. In this case, the rumor mill, in what seems like a push from sweclockers, places Navi not as a "built from the ground-up" architecture, but rather as a highly customized iteration of GCN - iterated in the parts that it actually implements AMD's RDNA architecture, to be exact. And this makes sense from a number of reasons - it's certainly not anything to cry wolf about.
For one, AMD's GCN has been a mainstay in the graphics computing world since it was first introduced back in 2012, succeeding the company's TeraScale architecture. Game engines and assorted software have been well optimized already to take advantage of AMD's design - even with its two ISAs and assorted improvements over the years. One of the most important arguments is derived from this optimization effort: AMD's custom designs for the console market employ architectures that are GCN-based, and thus, any new architecture that would be used by both Microsoft and Sony for their next-generation consoles would have to be strictly backwards compatible.
This means that AMD's Navi keeps its GCN bloodline in a way that allows it to have - I'd wager - an almost completely automatic backwards compatibility with current-gen titles. However, the fact that Navi already employs AMD's RDNA means that developers will also need to learn to code for the new architecture - thus easing their way into it, rather than facing a completely different new GPU design at once. Everybody wins, really - Sony and Microsoft get to keep their backwards compatibility; AMD uses their funding to develop their custom hardware, including part of the RDNA architecture; and developers get to keep compatibility with AMD's design, whilst having new architectural toys to play with.
Speculation, certainly. But it seems we may have to wait until 2020 to see AMD's RDNA architecture in its full-glory implementation - and it'll come to PC first. Until then, nothing is stopping the hybrid Navi from being exactly what gaming ordered. Source:
Sweclockers