Tuesday, June 25th 2019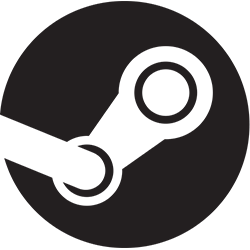 The annual Steam game sale celebration is here, in the form of the Summer Sale. The now legendary platform for games consumption on the PC ecosystem has announced that from today through July 9th, thousands of games are experiencing price cuts that can go up to 90%. If you're planning to get your game fix, and it isn't an EPIC Games Store Exclusive, you can try and pick it up here at a discounted price - provided you can actually reach the site. Storefront price cuts are Devil May Cry 5 (-34%) and Assassin's Creed: Odyssey (-50%) but you can also grab Ni-oh, for example, at a 60% discount. The new Summer Sale now features a Steam Summer Grand Prix mode, where users can band together in groups to complete milestones (including unlocking quests and achievements) that will grant users games from their wishlist as they achieve "Pit Stops".
As it stands, it seems there have been some connection issue,s with users reporting "502 - Bad gateway" errors. For me, the page simply appears blank, with not even a single error report shown (after I finished writing this piece, I tried the steam store page again, and it seems to be working - at least for now.
Steam
,
TechPowerUp user @64K