Monday, March 2nd 2020
NVIDIA today announced that their yearly GPU Technology Conference (GTC) will be held online, instead of locally at the San Jose Convention Center as previously planned. The company cites Covid-19 (colloquially called Coronavirus) concerns as the root cause - the health of both its professionals and attendees is paramount for the company, and as such, an online event seems more inline with the state of the world.
In the press note, NVIDIA also said that NVIDIA founder and CEO Jensen Huang will still deliver a keynote address, which will be available exclusively by livestream. All those who registered for a GTC pass will receive a full refund. This is yet another event that has been impacted by the recent virus outbreak that has the world's economies teetering, but for the more cynical among us, it could be the beginning of a new way of doing this sorts of events: online, rather than locally, thus reducing the required investment and logistics usually associated with such.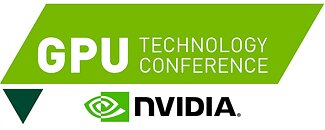 Source:
NVIDIA