Wednesday, May 6th 2020
Microsoft's Windows 10 operating system has historically been rising in market share thanks to the slow depreciation of Windows 7 OS, and Microsoft's efforts to push it as only Windows OS available for desktop users. However, according to the information by NetMarketShare, a company providing statistics about the market share of Internet Technologies (browsers and OSes), Windows 10 has seen a decrease in market share. This news is a surprising discovery, given that the OS is expected to be gaining new market share slowly, given that Windows 7 has reached the end of life in January.
From 57.37% of market share in February, Windows 10 got down to 57.34% in March and 56.08% in April. While this may seem just like a few percentage decrease, given the massive amount of PCs available, it can be counted in thousands. What could be the reason behind this is the current COVID-19 related pandemic and slower demand for office PCs, as everyone is working from home now. This was a big growth sector for Windows 10 as the previous version of Windows, the 7, was very popular in office space before its EoL. Of course, this is just a speculation which you should take with a big grain of salt. Some of the interesting things to point out is that Ubuntu, a Linux kernel based operating system, has massively increased its market share from 0.27% in March to 1.89% in April.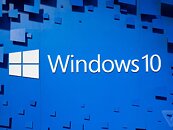 Sources: NetMarketShare, Forbes