Wednesday, August 17th 2011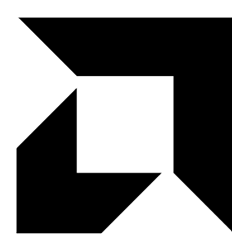 AMD released its first triple-core accelerated processing unit (APU), the A6-3500. Armed with three x86-64 cores, the A6-3500 socket FM1 APU is positioned to offer superior performance and performance per dollar compared to Intel's Sandy Bridge-based Pentium Dual Core processors. The A6-3500 features Radeon HD 6530D graphics, which is DirectX 11 compliant, and makes use of 320 stream processors. The CPU component of the A6-3500 is clocked at 2.10 GHz with 2.40 GHz in TurboCore mode, while the GPU component runs at 443 MHz.

There is 3 MB of L2 cache on the chip (1 MB per core), the dual-channel DDR3 memory controller natively supports DDR3-1866 MHz memory. The TDP of the chip is rated at 65W. AMD's A6-3500 triple-core APU is priced at US $95 in the PIB (processor in box) retail package, which includes the certified heatsink, while in 1000-unit tray quantities, it is priced at $89 a piece.