Thursday, November 10th 2011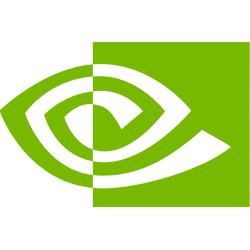 On the 29th of this month, NVIDIA will launch its newest graphics card SKU, the GeForce GTX 560 Ti 448 Cores. We got our first sniff of it
last month
. Today we present to you all the specifications that matter: clock speeds, voltages, device IDs, etc., but first a brief history. NVIDIA launched the original GeForce GTX 560 Ti back in January, based on its spanking new GF114 silicon. It packed 384 CUDA cores, a 256-bit wide GDDR5 memory interface, 1 GB of memory, high clock speeds, and fairly decent overclocking potential. AMD's Radeon HD 6870 was "pwned" (NVIDIA's words). But then, AMD managed to work closely with its partners to create a 1 GB version of its Radeon HD 6950 graphics card. Coupled with diligent component cost balancing, AMD was able to neuter GTX 560 Ti to a good extant. With the upcoming winter shopping season, NVIDIA does not want to take any chances with its competitiveness in the $250-ish "sweetspot" segment, and hence it had to redesign the GTX 560 Ti.
The new GeForce GTX 560 Ti will come with "448 Cores" brand extension, and as it suggests, the GPU now has 448 CUDA cores as opposed to 384 cores on the original. The new SKU will use the same silicon on which the GTX 570, GTX 580, and dual-GPU GTX 590 are based: GF110. The chip will carry the marking "GF110-270-A1". Apart from the 448 CUDA cores, the new SKU will have a memory bus width of 320-bit, and standard memory amount of 1280 MB, just like the GTX 570. The GTX 560 Ti Core 448 has clock speeds of 732 MHz core, 1464 MHz CUDA cores or shaders, and 950 MHz actual (1900 MHz DDR, or 3.80 GHz GDDR5 effective) memory clock speed. So the only thing that sets the new GTX 560 Ti 448 Cores from GTX 570 is the CUDA core count (448 vs. 480 on the GTX 570).
Moving on to core voltage NVVDD, the GTX 560 Ti 448 Cores has a similar range to the GTX 570, that's 0.950V to 1.100V ± 1%. The card will draw power from two 6-pin connectors. It's not likely that there will be a NVIDIA-reference board design, but even if there is, it will use a cost-effective cooler, similar to
EVGA's GTX 570 HD
. As for price, SweClockers
suggests
that it would be exactly in the middle of the price points GTX 560 Ti 384 cores and GTX 570 occupy.
Update:
After our post on Nov 08, we realised our table could ruffle some feathers at NVIDIA. So we momentarily took the story down and waited for some other source to post news with information resembling ours (yet not citing us). We could count on our pals at SweClockers for something like that. Source:
SweClockers