Tuesday, January 1st 2013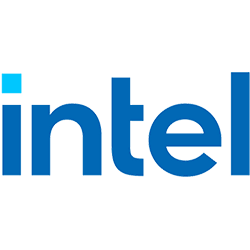 It looks like Intel's Core "Haswell" processor family will miss its anticipated March-May launch window, with the company choosing Computex 2013 as its next launch-pad. According to a leaked document intended for distributors and large retailers, desktop Core "Haswell" processors will launch only after May 27, before June 7, and retailers are told to hold off advertising the launch till June 2nd.
Among the products featuring in the new May 27 - June 7 launch window are the Core i7-4770K flagship product, i7-4770, i7-4770S, i7-4770T, i7-4765T, i5-4670K, i5-4670, i5-4670S, i5-4670T, i5-4570, i5-4570S, i5-4570T, i5-4430, and i5-4430S, all of which are quad-core parts. In addition, socket LGA1150 motherboards based on Intel Z87 (flagship, OC-ready), H87, Q87, Q85, and B85 chipsets, will be launched. In all likelihood, one piece of decoration the CES venue could miss, is the wall of LGA1150 motherboards, which is usually put up by Intel.
There could still be the odd unexpected LGA1150 motherboard backroom-disclosure by manufacturers, but those could be at early stages of development. Given that Intel plans to launch its platform towards the beginning of Computex, CeBIT (March 2013) is a more probable venue for Intel's wall of motherboards.
Moving on to the mobile processors front, the launch window is unchanged from that of the desktop parts, but fewer models will be launched, which are mostly high-end. Among the parts launched will be Core i7-4930MX, i7-4900MQ, i7-4800MQ, i7-4702HQ, i7-4702MQ, i7-4700HQ, and i7-4700MQ; accompanied by Intel QM87, HM87, and HM86 chipsets. Source:
VR-Zone