Tuesday, January 21st 2014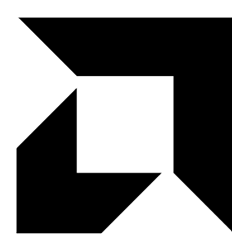 Look ma, no chipset! The first wave of AMD socket FS1b motherboards, for the company's A-Series "Kabini" APUs were displayed at the 2014 International CES, where they pulled good-eyed visitors that spotted motherboards that have CPU sockets but lack any form of core logic. That's because "Kabini" completely integrates the chipset. It turns out that AMD has decided to brand the socket - so far referred to as FS1b - as socket AM1. The socket is in no way compatible (even pin-compatible, or similarly sized) as AM2, AM3, and AM3+, on which AMD's processors have been sold for the bulk of the last 8-odd years.
With the chipset completely integrated into the APU silicon, the socket is left with pins for the memory, PCI-Express, display, SATA, power, and other legacy I/O interfaces. Among the first "Kabini" APUs that AMD plans to launch are the quad-core A4-5350, with 1.60 GHz clock speed, 2 MB of cache, and 25W TDP; the A4-3850, with slightly lower 1.30 GHz clocks; and E1-2650, with its dual-core 1.45 GHz CPU, 1 MB cache, and 15W TDP.
VR-Zone