Friday, July 24th 2015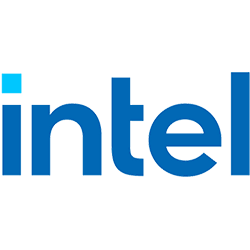 With its 6th generation Core "Skylake" processors, Intel is throwing in everything it's got, into increasing performance of the integrated graphics. This is necessitated not by some newfound urge to compete with entry-discrete GPUs from NVIDIA or AMD, but a rather sudden increase in display resolutions, after nearly a decade of stagnation. Notebook and tablet designers are wanting to cram in higher resolution displays, such as WQHD (2560 x 1440), 4K (3840 x 2160), and beyond, and are finding it impossible to achieve them without discrete graphics. This is what Intel is likely after. The aftereffect of this effort would be that the iGPU will be finally capable of playing some games at 720p or 900p resolutions, with moderate eye-candy. Games such as League of Legends should be fairly playable, even at 1080p. Intel claims that its 9th generation integrated graphics will over a 50% performance increment over the previous generation.
Moving on to CPU, and the performance-increase is a predictable 10-20% single/multi-thread CPU performance, over "Broadwell." This is roughly similar to how "Haswell" bettered "Ivy Bridge," and how "Sandy Bridge" bettered "Lynnfield." Intel will provide platform support on some of its "Skylake-U" ultraportable variants, for much of the modern I/O used by today's tablets and notebooks, which required third-party controllers, and which competing semi-custom SoCs natively offer, such as eMMC 5.0, SDIO 3.0, SATA 6 Gb/s, PCIe gen 3.0, and USB 3.0. Communications are also improved, with 2x 802.11 ac, Bluetooth 4.1, and WiDi 6.0.
FanlessTech