Tuesday, October 30th 2018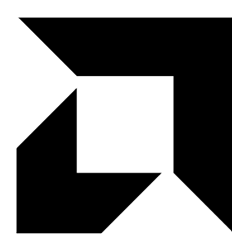 Today Apple has introduced its new iPad Pro and has resurrected both the MacBook Air, now with Retina display, and the Mac mini. In addition to all these new announcements, there's another one the company didn't talk about at the event: an update for the MacBook Pro that will now feature AMD Radeon Pro Vega graphics chips. According to Apple, this will allow a 60% improvement in performance over the Radeon Pro 560X, the most powerful GPUs available to date for the MacBook Pro.
These professional-oriented chips are manufactured on a 14 nm process, this is not the 7 nanometer Vega 20 that's expected to be released later this year for the enterprise space. The GPU is codenamed "Vega 12" and comes with HBM2 memory, which helps reduce space requirements in a notebook, compared to traditional GDDR5 memory. Vega Pro 20 in the MacBook Pro has 20 CUs (1,280 shaders), Vega Pro 16 has 16 CUs (1,024 shaders). Both MacBook Pro configurations will be available on November 14th at a price yet to be determined.
Apple