Wednesday, December 19th 2018
According to a report from DRAMeXchange, a division of market analytics firm TrendForce, contractor pricing of NAND flash products could drop some further 10% entering 2019 and throughout just the first quarter of the next year. Citing higher than expected but output from NAND manufacturers, who managed to ramp up their 64-bit 3D NAND ad higher-than-expected ratios, and with stagnating smartphone demand, channel quantities' increase will lead to dripping (if not cascading) pricing.
As for the trend in the SSD market, DRAMeXchange expects Client SSD contract prices to fall by nearly 10% in 1Q19, a great boon for customers. With global notebook shipments for 1Q19 estimated to decrease by over 15% QoQ, slowing demand for SSDs will lead to decreasing prices matching demand, despite the increasing SSD adoption rate in the PC market and the memory content upgrades. Long story short, enthusiasts: don't do any Christmas shopping for SSDs, barring some amazing deals that do pop up.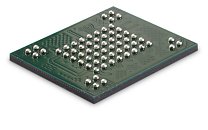 Source: DRAMeXchange