Tuesday, October 12th 2021

Intel is apparently taking its GPU business seriously, at the expense of AMD, as according to an article from CRN, Intel has hired Vineet Goel, former Corporate Vice President GPU architecture, graphics, machine learning and mobile platform at AMD. His new title at Intel is almost as longwinding, as he joined Intel as Vice President and General Manager, GPU architecture and IP engineering.
Goel spent his past five years at AMD and prior to that he was the Director of GPU compute solution and Adreno architecture at Qualcomm, although his first job listed on LinkedIn was as a fellow at AMD. His new position at Intel will have him lead the Xe GPU IP roadmap, or in other words, he'll be the person that decides what kind of tech Intel will be putting in its future GPUs.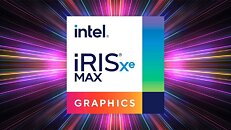 Source: CRN