News Posts matching #Xe
Return to Keyword Browsing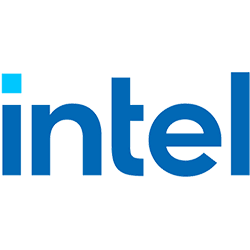 Intel China through its Weibo (Twitter-equivalent) handle put out more official-looking renders of its Xe graphics card. The
Weibo post
doesn't cite an author, leading us to speculate that the company's industrial design team is close to finalizing a product-design for at least the client-segment derivative of Xe. The swanky-looking card apparently has a stamped metal cooler shroud, a cooling solution that's based on a fin-stack heatsink that's ventilated by three fans, and quite some LED embellishment. An interesting design detail is the exponent symbol projected on the center fan. The power inputs are located at the tail end of the card, which is where most professional graphics cards have them; and consist of a pair of 8-pin PCIe inputs. Display inputs include three DisplayPorts, and an HDMI. The first Xe graphics card bound for 2020 will be built on Intel's 10 nm silicon fabrication process, which offers comparable transistor-densities to current 7 nm nodes.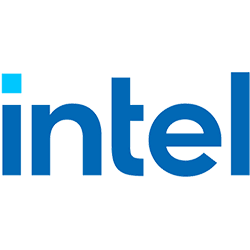 Today an article was posted on Intel's internal employee-only portal called "Circuit News". The post, titled "AMD competitive profile: Where we go toe-to-toe, why they are resurgent, which chips of ours beat theirs" goes into detail about the recent history of AMD and how the company achieved its tremendous growth in recent years. Further, Intel talks about where they see the biggest challenges with AMD's new products, and what the company's "secret sauce" is to fight against these improvements.
The full article follows: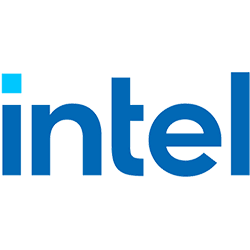 Intel's discrete graphics card for PC enthusiasts is real. Intel won't just address the pro-graphics and accelerated-compute markets, but also consumer graphics, challenging the duopoly of NVIDIA GeForce and AMD Radeon. Scheduled for 2020, the new Intel Xᵉ is a family of discrete GPUs targeting client-segment (consumer graphics) as well as enterprise (pro-graphics and compute).

As for performance, we speculate that the first Xᵉ products could span a vast lineup of ASICs starting single-digit TFLOP/s range for the client-segment GPU, looking purely at a nondescript performance-time graph presented by Intel. This graph depicts performance double linearly over time up to Gen9, and increase to Intel's own state 1 TFLOP/s for the Gen11 iGPU core in 2019 (a full four years following Gen9). There are a spectrum of GPUs going from the entry-level client-segment all the way up to mid-range and enthusiast segment (Intel finally used the E-word).
Return to Keyword Browsing