News Posts matching "Delid"
Return to Keyword Browsing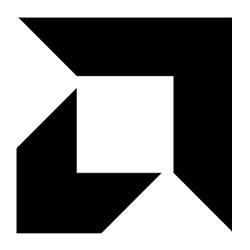 In his latest Youtube video, famous overclocker der8auer has delidded his AMD Ryzen 5 2600 processor for the sole purpose of evaluating whether the benefits justify the risk. Since the IHS in the new Pinnacle Ridge processors is soldered directly to the die with Indium, delidding the processors is a tricky but not impossible task. Everything melts when it gets warm enough, and indium starts melting around 156.60 °C. Therefore, der8auer had to use a modified version of his popular Delid Die Mate 2 tool by replacing the acrylic pieces with aluminum while also removing the rubber washer. After baking his Ryzen 5 2600 chip in the oven between 170 °C to 180 °C, Der8auer removed the IHS easily with his delidding tool. For his testing, he replaced the indium solder with Thermal Grizzly liquid metal thermal compound. As expected, the results weren't very impressive. With the Ryzen 5 2600 overclocked to 4.1 GHz with 1.35V, the difference was a mere 4 °C under load. So, there you have it. Don't delid your Pinnacle Ridge processor. It's not worth the effort.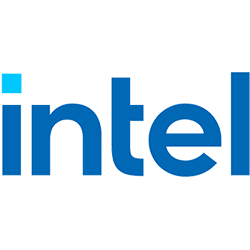 A report out of Expreview says that users should expect Intel's 8700K 6-core processor to easily clock up to 4.8 GHz with conventional cooling methods. Apparently, the chip doesn't even need that much voltage to achieve this feat either; however, thermal constraints are quickly hit when pushing Intel's latest (upcoming) leader for the mainstream desktop parts. Expreview says that due to the much increased temperatures, users who want to eke out the most performance from their CPU purchase will likely have to try and resort to delidding of their 8700K. While that likely wouldn't have been necessary with Intel's 7700K processors, remember that here we have two extra CPU cores drawing power and producing waste heat, so it makes sense that thermals will be a bigger problem.
This is understandable: Intel is still using their much chagrined (and divisive) TIM as a heat conductor between the CPU die and the CPU's IHS (Integrated Heat Spreader), which has been proven to be a less than adequate way of conducting said heat. However, we all knew this would be the case; remember that
Intel's HEDT HCC processors also feature this TIM
, and in that case, we're talking of up to 18-core processors that can cost up to $1,999 - if Intel couldn't be bothered to spend the extra cents for actual solder as an interface material there, they certainly wouldn't do so here. As with almost all peeks at as of yet unreleased products, take this report (particularly when it comes to frequencies, as each CPU overclocks differently) with a grain of salt, please.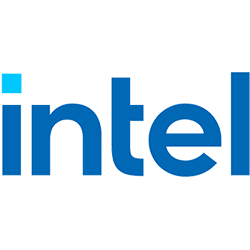 Overclocking poster-boy Der8auer has seemingly gotten his hands on some early samples of Intel's Skylake-X high core count (HCC)HEDT CPUs. The upcoming 12 to 18-core enthusiast-class CPUs are being launched on the same
X299 platform on socket LGA 2066
that Intel has already launched 4 (Kaby Lake-X), 6, 8 and 10-core parts already, and are supposed to bring Intel towards a level playing field - and then some - with competitor AMD's Threadripper CPUs, which boast of up to 16 cores.
From this delidding process with Der8auer's own delidding tool, Delid-Die-Mate-X, seems to result a die that is much larger - as expected - than Intel's 10-core i9-7900X. At the same time, it seems that Intel is still opting, again, for not soldering its enthusiast-targeted CPUs, which would result in better temperatures and, potentially, overclocking potential. The fact that Der8auer managed to delid the i9-7920X and didn't recommend against doing it likely means that there is minimal risk of damaging your CPU while subjecting it to this process. This is something the renowned overclocker did do when he recommended that users shouldn't delid their Ryzen or Threadripper CPUs looking for better temperatures, since the fact that these were soldered would likely result in both
catastrophic damage
and a much diminished chance of operating temperatures improvement through the application of special purpose thermal compounds. The Facebook post from Der8auer with the delidded 7920X likely serves as an appetizer for an upcoming delid video on YouTube, as has been the overclocker's MO.
Return to Keyword Browsing