News Posts matching #Gen12
Return to Keyword Browsing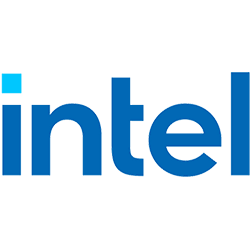 In a shocking piece of news, Intel has reportedly scrapped plans to launch its 10 nm "Ice Lake" microarchitecture on the client desktop platform. The company will confine its 10 nm microarchitectures, "Ice Lake" and "Tiger Lake" to only the mobile platform, while the desktop platform will see derivatives of "Skylake" hold Intel's fort under the year 2022! Intel gambles that with HyperThreading enabled across the board and increased clock-speeds, it can restore competitiveness with AMD's 7 nm "Zen 2" Ryzen processors with its "Comet Lake" silicon that offers core-counts of up to 10.
"Comet Lake" will be succeeded in 2021 by the 14 nm "Rocket Lake" silicon, which somehow combines a Gen12 iGPU with "Skylake" derived CPU cores, and possibly increased core-counts and clock speeds over "Comet Lake." It's only 2022 that Intel will ship out a truly new microarchitecture on the desktop platform, with "Meteor Lake." This chip will be built on Intel's swanky 7 nm EUV silicon fabrication node, and possibly integrate CPU cores more advanced than even "Willow Cove," possibly "Golden Cove."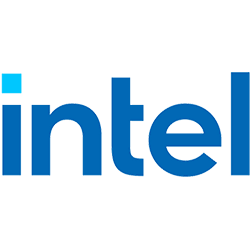 Intel's upcoming Gen12 iGPU solutions are being touted as sporting Intel's greatest architecture shift in their integrated graphics technologies
in a decade
. For one, each Execution unit will be freed of the additional workload of having to guarantee data coherency between register reads and writes - that work is being handed over to a reworked compiler, thus freeing up cycles that could be better spent processing triangles. But of course, there are easier ways to improve a GPU's performance without extensive reworks of their design (as AMD and NVIDIA have shown us time and again) - simply by increasing the number of execution units. And it seems Intel is ready to do just that with their Gen12 as well.
An unidentified Intel Gen12 iGPU was benchmarked in CompuBench, and the report includes interesting tidbits, such as the number of Execution Units - 96, a vast increase over Intel's most powerful iGPU to date, the Iris Pro P580, with its 72 EU - and far, far away from the consumer market's UHD 630 and its 24 EUs. The Gen12 iGPU that was benchmarked increases the EU count by 33% compared to Intel's top performing iGPU - add to that performance increases through the "extensive architecture rework", and we could be looking at an Intel iGPU part that achieves some 40% (speculative) better performance than their current best performer. The part was clocked at 1.1 GHz - and the Iris Pro P580 also clocked to that maximum clock under the best Boost conditions. Let's see what next-gen Intel has in store for us, shall we?
Return to Keyword Browsing