Tuesday, June 7th 2011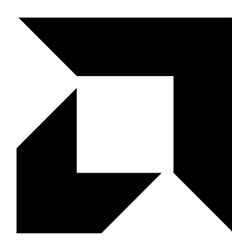 At the Electronic Entertainment Expo (E3) 2011, AMD made its revival of the FX brand identifier
official
. The company steered clear of actually launching anything, but reran the audience through the
AMD Bulldozer architecture
, something AMD first did way back in August 2010 (yeah, it's been that long!). Knowing the audience needed a lot more than just that, AMD ran live demos of gaming PCs running the new FX series processors, again, without giving away any performance figures.
AMD first showed the final box art design. The box of the eight-core FX Black Edition processor is a classy metal canister, while the quad-core FX chip is housed in a more common-looking paperboard box, the design of which matches the one revealed in a
box-art exposé
back in March. The gaming rigs shown run the eight-core FX processor on an ASUS Crosshair V Formula motherboard, with Radeon HD 6900 series graphics, with an Eyefinity display setup.
Source:
4Gamer.net