Tuesday, August 16th 2011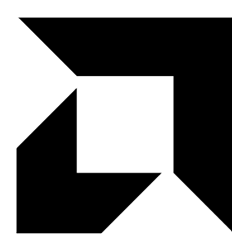 In its latest presentation to industry partners, AMD detailed its upcoming Deccan low-power computing platform, targeting the market Intel's Atom and VIA's Nano processors do. AMD is currently behind the "Zacate" and "Ontario" processors, which deliver high performance/watt x86 computing at low power draw and costs. The company's future platform will be called "Deccan," consisting of processors codenamed "Wichita" and "Krishna," targeting the ULV desktop and netbook markets, respectively. With the next generation, AMD is looking to take advantage of the 28 nanometer manufacturing process to put four x86-64 cores based on the Bobcat architecture on a single piece of silicon, with an integrated memory controller and AMD Radeon discrete-class graphics.
The biggest change here isn't the fact that there are four cores, or that it's built on 28 nm, but that Wichita and Krishna are completely single-chip. The FCH or Fusion Controller Hub has been completely fused into the APU silicon. Motherboards and notebook logic boards will have just one big chip, with no "chipset" of any form. This makes AMD's Wichita and Krishna the industry's very first true x86-based consumer SoC (system on chip). The integrated memory controller now supports DDR3-1600 MHz memory. The integrated AMD Radeon graphics is set to get a performance and SIMD boost, as well, including a Secure Asset Management Unit (SAMU). AMD's next generation APUs are slated for 2012.
DonanimHaber